Putting on a show
When you stand on the putting green, it can be easy to drop a couple of balls down and start trying to hole putts from all over the green. Whilst this can help to figure out the pace of the greens that day, it's not the best use of your time when practicing with the flatstick.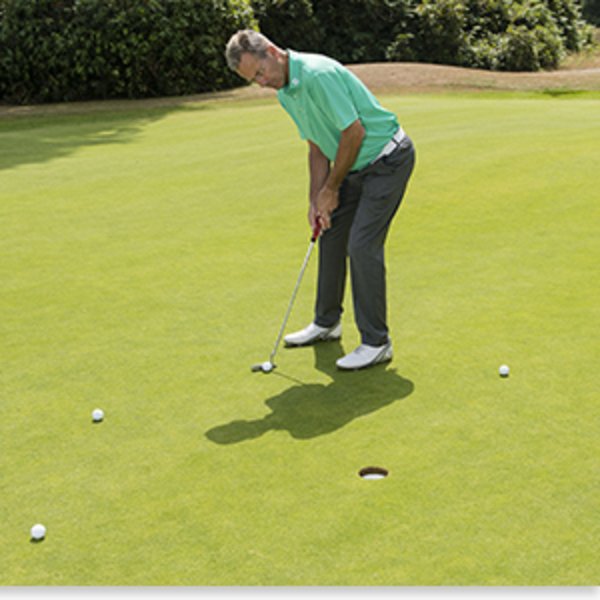 Clock drill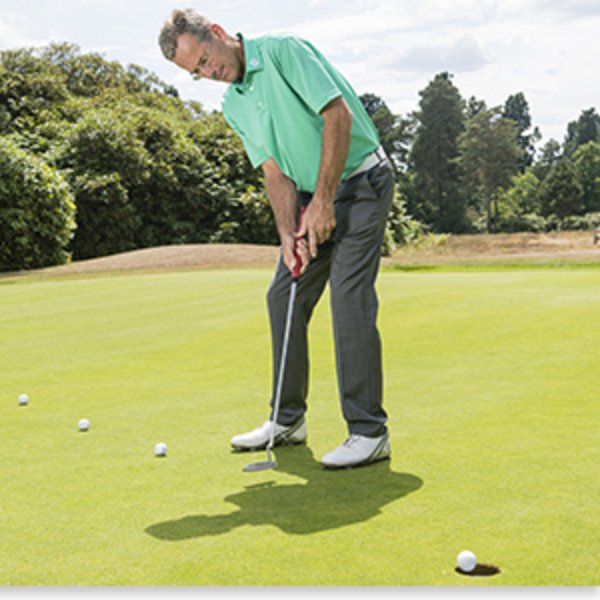 Ladder drill
We've got two drills for you above that will not only make your putting practice challenging, but also give you huge improvements out on the course as you learn to deal with pressure putts.
The "Clock Drill" sees you place a number of balls in a circle around the hole, roughly three feet away from the cup to begin with. Go around the "clock", putting each ball as you would out on the course. Once you've holed every ball in a row, you can start again but place the balls a little further away from the hole. However, if you miss a putt at anytime, you're back to the beginning - so don't miss!
The "Ladder Drill" is simple but incredibly effective. Place four or five balls in a straight line from the hole, with the first ball being two feet away and increasing the distance with each ball you place. Then, starting with the ball closest to the hole, step up and drain those putts from every distance – your understanding of pace and the break on the greens will increase drastically. But if you do miss one, then back to the beginning yet again.
Back to Articles
Winter Coaching Package